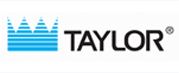 Landover, MD March 29, 2006 — AFS Equipment of Columbia, MD is proud to announce its merger with Taylor Equipment Distributors, Inc., of Landover, MD.
Founded in 1981, AFS is the exclusive distributor of Henny Penny foodservice equipment in Maryland, Northern Virginia, Central Pennsylvania, and Washington DC. Henny Penny manufactures a full line of foodservice equipment including its industry leading pressure fryers, rotisserie cooking systems, and new cost saving open fryers. Henny Penny users include quick service restaurants, supermarkets, convenience stores and a wide variety of other foodservice operators including many of the world's best-known brands such as McDonald's, Chick-fil-A, KFC, and Wendy's. In addition to Henny Penny equipment, AFS is the exclusive distributor of PowerSoak automatic, continuous-motion pot washing systems.
Taylor Equipment Distributors, Inc., serving the foodservice industry since 1959, provides world-class equipment backed by the industry's best factory-trained technical team, a remotely located service fleet spanning across the Mid-Atlantic region, and extensive parts and supplies inventory. Foodservice operators from the world's largest chains to the fully independent operator look to Taylor as their preferred equipment partner.
Beyond Taylor's frozen dessert, frozen beverage and specialty cooking equipment, Taylor Equipment Distributors also offers Scotsman Ice Machines, Everest Refrigerators and Freezers, Royal Merchandisers, Nelson Ice Cream Merchandisers, JetTech Dishwashing Systems, Thunder Group small-wares, and other equipment and supplies through its Wholesale Group which caters exclusively to the dealer market.
The combined Taylor AFS will bring together the most recognized and respected brands of specialty foodservice equipment; offering enhanced value-added services and customer support solutions to new and existing customers. Plans are underway to complete a combined Taylor AFS facility in Landover, MD to include a new state-of-the-art demonstration kitchen and enhanced training facility for customers to actively experience the value of the products, services, and people of the new Taylor AFS team.
The merger is the latest in Taylor's strategic growth initiative that includes selective line expansion and acquisition of complementary foodservice equipment and service companies, and follows Taylor's acquisition of BMI Equipment Distributors, Inc. of Warrenton, VA announced in January of last year. Terms of the Taylor AFS merger were not disclosed.